Most active topic starters
Top posting users this week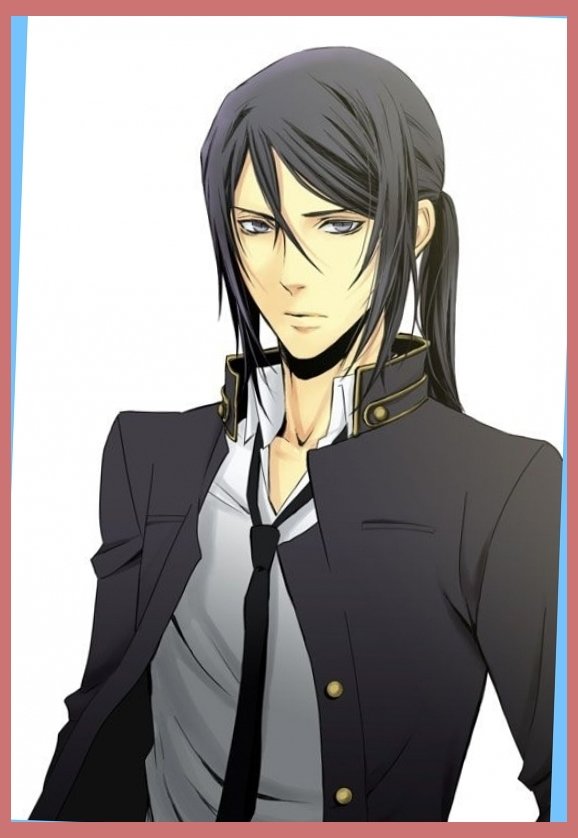 Name
: Alucard Antetilius
Nickname
: Dragon of the West
Age
: 375
Occupation
: Wanderer
Tier
: 0-3
Strengths
: Speed (Racial) 0-2
Weaknesses
: Durability (Racial) 0-3
Magic Types
: Shadow, Fire, Dragon
Weapons
:
TRUTH:

Name:

Truth

Type:

Broadsword

Tier:

0-2

Rank:

S

Materials:

Adamantine, Dragon Steel, Leather and Magic Runes.

Appearance: Enchantment:

Demonic Repair: The blade forged using Alucard's own dragon fire and demonic spiritual energy, has the ability to repair any damage or dullness gained using the blood of the people it cuts. This allows it to maintain its sharpness and durability throughout a fight so long as it draws blood.
Gold
: 0 gold
Bounty
: 1,000 Gold in Capralorn
Spells:

D-rank:




C-rank:


Name: Dragon Breath
Type: Dragon/elemental
Rank: C
Description: The usr channels their dragon and elemental type magic to breathe a stream of whatever their element is at their opponent. This stream covers 10 meters in diameter and 20 meters in distance.
Cost: 2,000 gold


B-rank:


Name: Partial Ascension
Type: Dragon
Rank: B
Description: The user is able to form a certain aspect of their dragon forms and with these, come boosts depending on what is manifested. Things that can be manifested include:
Dragon claw- the users arms are covered in scales and they grow claws. The general appearance of these is up to the user. They gain a +0-1 tier to strength.
Dragon tail- the user manifests a tail sized down to fit their natural body. This tail has +0-1 tier durability than the user and can be used in combat as a weapon or a shield.
Dragon wings- the user manifests wings on their back to enable flight. The general appearance of the wings is u to the user.

While these transformations cost less than the full ascension, they are no less taxing on the users body and with time can sap the users energy completely.
Cost: 3,000 gold


A-rank:


Name: Shadow Tendrils
Type:Shadow
Rank: A
Description: the user creates tendrils that lift from their shadows and attack people or attempt to bind them. The tendrils have equal tier to the user as far as durability, strength and speed. They usually appear as shadowy ropes with spear heads on their end that move in a serpentine manner.
Cost: 4,000 gold

Name: Purgatory
Type:Shadow
Rank: A
Description: The caster surrounds an area into a large sphere of shadow magic. This sphere cancels out the opponents senses including Sight and the ability to sense magical energy within or outside of the sphere.
Cost: 3,000 gold



S-rank:


Name: Shadow Travel
Type: Shadow
Rank: S
Description: The user descends into the shadows only to reappear from any other shadow in the world. This can only be used as a method for travel and not combat due to its speed and the concentration it takes.
Cost: 4,000 gold

Name: Draconic Ascension
Type: Dragon
Rank: S
Description: By channeling the dragon blood coursing through their veins, the spellcaster changes themselves into what could be considered their true form, one of the legendary beasts from which they draw their power. The size of your transformation is related to your tier, but coloring and form is custom, and the power granted by such a change is the same. Each of your stats gains +0-2 for the duration of the spell, and you gain the ability to fly and breath dragon breath (Dragon Fire, Lightning Breath, ETC.) once every two posts without additional cost. This spell lasts for as long as you have energy to keep it up, however, it becomes increasingly more taxing the longer you have it active.
Cost: 8,000 Gold


Name: Dragon Fire
Type: Dragon/Fire
Rank: S
Description: Drawing upon the power that sings within their blood, the spellcaster breaths in air, and exhales an inferno spreading fifty meters outward and twenty across that burns everything in its wake. These flames reach the temperature of the sun before tapering off, leaving only devastation in their wake.
Cost: 6,000 Gold

Name: Hellfire
Type: Fire
Rank: S
Description: using both hands, the user launches forth a true hell on earth. It spans a width of 100 meters and can travel up to 50 meters. It is almost always white hot but in some cases, the fire has been black as night. It is capable of burning anyone with a durability tier less than the casters spiritual pressure tier.
Cost: 8,000 gold

Last edited by Alucard on Tue Dec 12, 2017 10:20 pm; edited 6 times in total
Wanderer





Posts

: 145


Join date

: 2017-05-20



Buying Truth -6,000 Gold

Buying Shadow Travel -4,000 Gold

Buying Partial Ascension -3,000 Gold

Buying Dragon Breath -2,000 Gold


I have 0 gold now
Wanderer





Posts

: 145


Join date

: 2017-05-20



Knight-Commander





Posts

: 23


Join date

: 2017-05-23


Age

: 20


Location

: Michigan




Similar topics
---
Permissions in this forum:
You
cannot
reply to topics in this forum