Most active topic starters
Top posting users this week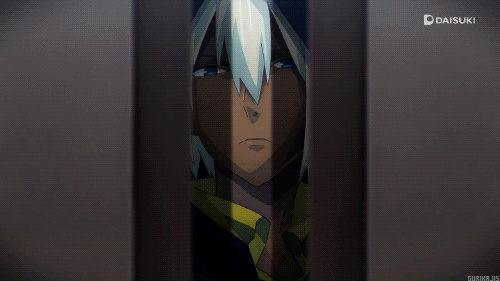 Name
: Sparda
Nickname
: Son of Nytos, Heir to the Earth, King of kings
Age
: 4,232
Occupation
: Divine, Ruler of the Earth
Tier
: X-1
Strengths
: Strength, Speed, Magical Pressure = X-1++
Weaknesses
: Durability = X-4
Magic Types
: Holy Fire, HellFire, Creation, Destruction, World-Breaker, Arcane, Divine
Weapons
:
Gold
: 26,000
Bounty
:
Spells:

D-rank:




C-rank:


Name: Dimensional Warping
Type: World-Breaker
Rank: C
Description: The user warps the environment around them in a psychadelic way, causing walls to seemingly fold in on themselve and the sky and ground to do the same, almost as though one was looking at the world through a kaleidoscope. Does not cause damage, but is very disorienting, effects an area of 50m
Cost: 1,000 gold

Name: Density Shifting
Type: World-Breaker
Rank: C
Description: The user is able to manipulate their density, to either make themselves much more durable or completely intangible. If they use this to become intangible, it can only last for five posts at a time maximum, and has a cooldown ratio of 1:1.

If one uses this to increase their density, they are unable to move, but gain +0-2 Tiers in durability.
Cost: 1,000 gold



B-rank:


Name: Blade
Type: Hellfire
Rank: B
Description: The user forms a blue sword or other bladed weapon out of their hellfire. This weapon deals damage equal to the users spiritual pressure but is wielded with speed and strength equal to the user. Any wound dealt by this blade cauterizes instantly.
Cost: 3,000 gold


A-rank:


Name: Great Blue Blaze Ball
Type: Hellfire
Rank: A
Description: The user culminates a vast amount of the blue flames into a massive blue fireball above their heads. This fireball is 100m in diameter. This is then thrown where it explodes for 100m radius. Causes damage to all those of less spiritual pressure than the user.  
Cost: 6,000 gold

Name: Material Swap
Type: World-Breaker
Rank: A
Description: The user is able to turn any material in the area of effect into another material of the users choice. This effects all materials of that specific type in the area, including those of the user, so they should be wary how they use this. Does not effect spells. Effects an area of 50m.
Cost: 4,000 gold

Name: Domain Manipulation
Type: Divine
Rank: A
Description: Each God and Goddess is assigned a Domain, and using this technique they are capable of manipulating it to their whims. Each action drains Mana at A-Rank, however these actions can be as expansive as you wish within reason.
Cost: Free for Gods/Goddesses


S-rank:


Name: Mystic Flame Destroyer
Type: Holy Fire
Rank: S
Description: The user sends a small stream of flames from either their hand(s) or mouth which travels forwards 50m or until it touches something, at which point it expands into a cone of white flames that cover a span of 50m at their widest and covers 100m in the entire length of the cone.
Cost: 6,000 gold

Name: Divine Retribution
Type: Holy fire
Rank: S
Description: Holding their index finger above their head, the user forms a miniature sun hovering above the tip, measuring about 5 inches in diameter. This then expands to a sphere of the white flames that is around 50m in diameter. It is then thrown with equal speed to the users magical pressure, when it lands or hits a target, it explodes covering 100m in the white flames.
Cost: 8,000 gold

Name: God-breaker Chains
Type: Hellfire
Rank: S
Description: The user creates chains that glow blue and are capable of retraining even divine and holy creatures, as well as evil or unholy ones. These chains form from the users body or the ground and are controlled by the user's will. They move with strength and speed equal to the user's Spiritual pressure, only one of greater strength than the user;s Spiritual pressure can break free/resist these chains. They burn the target on contact and continue to burn for as long as contact is maintained.
Cost: 6,000 gold

Name: Reverse
Type: World-Breaker
Rank: S
Description: Warping the reality regarding an event that had just transpired, the user manipulates the effects of a specific cause to their whim. This could undo damage done to themselves or an ally, or even give their ally or themselves another opportunity to land an attack that had missed. Can only effect ONE event at a time, and only a specific CAUSE and EFFECT type change.
Cost: 8,000 gold

Name: World-Breaker Snare
Type: World- Breaker
Rank: S
Description: An attack whose strength relies not on the caster, but on the one who it binds. This binds them with a strength equal to the targets Spiritual Pressure. It his highly useful against mages and those who have a very high pressure in regards to their physical strength. One must have greater strength than their magical pressure to escape these chains of reality.
Cost: 8,000 gold


X-rank:


Name: Divine Form
Type: Divine
Rank: X
Description: The Divine Form is accessible to anyone who has been recognized as a deity, and is unique to it's user. It is their true form, and any mortal NPC under Tier 1-3 who witnesses the release of such a thing will be immediately turned into salt, their soul burned away by godly fire. Player characters below said Tier who witness the release will take A-Rank damage for each post of exposure, while stronger NPC's and characters will take B-Rank damage. In their true state, a god gains +0-2 to all stats, with a maximum of Tier X-1+++. This draws upon one's Mana at an accelerated rate, with X-rank drain every post.
Cost: Free for Gods/Goddesses

Last edited by Sparda on Wed Dec 26, 2018 4:43 pm; edited 6 times in total
Buying a few spells
Mystic Flame Destroyer - 6,000
Divine Retribution - 8,000
God-breaker Chains - 6,000
Great Blue Blaze-ball - 6,000
Blade - 3,000
1,000 gold remains
Link
Divine





Posts

: 123


Join date

: 2017-05-23


Age

: 21


Location

: Michigan

Character sheet
Race: Deity
Tier: X-1


Updoot: 3 spell coupons and 20,000 gold!
Buying a few spells and using my coupons


Reverse - Coupon

World-Breaker Snare - Coupon

Material Swap - Coupon

Density Shifting - 1,000 gold

Dimensional Warping - 1,000 gold



21,000 gold - 2,000 gold

19,000 gold remains
Divine





Posts

: 123


Join date

: 2017-05-23


Age

: 21


Location

: Michigan

Character sheet
Race: Deity
Tier: X-1


Similar topics
---
Permissions in this forum:
You
cannot
reply to topics in this forum