Most active topic starters
Top posting users this week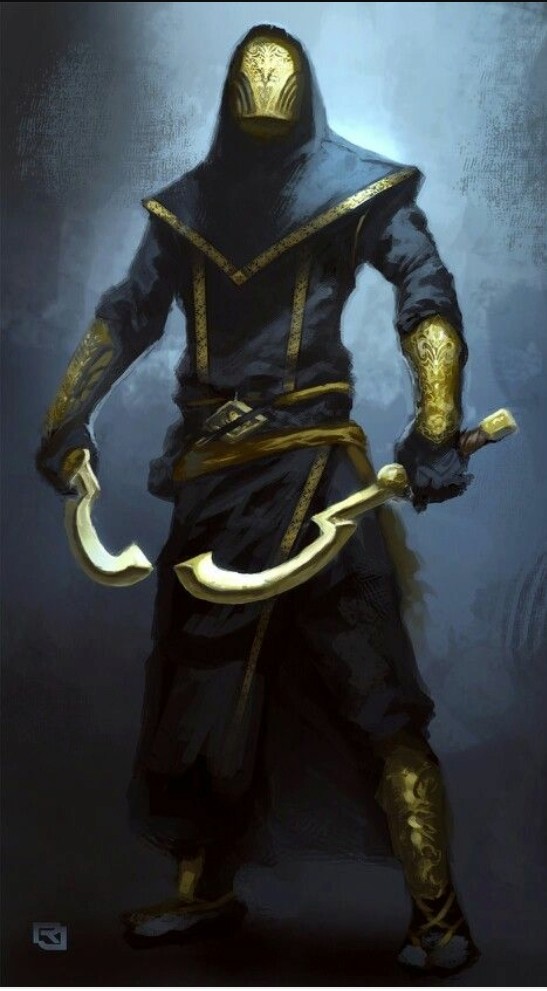 Name:
Unknown (Alias: Saint Olivier)
Age:
~45 - 60 years
Race:
Unknown (presumed human)
Tier:
0-1+
Occupation:
Priest/Assassin
Location:
Ridbrad/Ganenmarsh
Appearance:
His appearance is unknown. He wears traditional Ridbrad holy garb in addition to a holy mask reserved to those in service to the church and/or those in high ranking positions within the church.
Personality:
Saint Olivier is a complex man who has two distinct personalities. One that he uses whilst in the church, and one that he utilizes when acting as an assassin. The one that he has in the church is what one would naturally expect from a priest, kind and loving. He is known through Ridbrad as a top notch healer. But, one thing that NO ONE knows, is that he is also known within the highest rankings of the church as a Zealot, which is yhe name given to assassins in the employment of the church. These men and women are to hunt down and destroy the church's enemies. And he was their best. His use of combative healong magic was beyond anything most people had ever seen.
Magic:
Arcane, Healing, Alchemy
Weapons:
Dual blades that deal wounds that any dark creature cannot naturally heal from. (I.e. Vampires, werewolves, demons, all undead/necromatic creatures)
Purpose:
An important plot point for Alucard and Rue.
He may also serve in any situation regarding the church in Ridbrad such as healing or other ceremonial things.
Divine





Posts

: 267


Join date

: 2017-05-20

Character sheet
Race: Demon/Spirit
Tier: X-3


---
Permissions in this forum:
You
cannot
reply to topics in this forum